Since its very foundation, Greek Ancestry has sponsored numerous educational initiatives to advance the field of Greek genealogy, to facilitate research and spread knowledge. While the whole world was stuck at home during the first COVID-19 quarantines, we kept each other company with Gregory Kontos' webinars! In January 2021 and 2022, we celebrated Greek Ancestry's birthday with two online International Conferences, hosting well-known historians and genealogists and covering a wide variety of topics. Moreover, at the end of our 1st Conference, we released our Greek Genealogy Guidebook, the only Greek genealogy resource of its kind, including historical information, details about different kind of genealogy sources and archival repositories, a genealogy dictionary, maps and lots more! But that's not all!
Last year, Gregory Kontos was hosted by Legacy Family Tree Webinars. His presentation "An Introduction to Tracing your Greek Ancestry" received hundreds of views and now it seems this co-operation will be continued! Legacy Family Tree Webinars is the world's most popular webinar website for genealogy and DNA testing, where you can enjoy a robust offering of live and recorded webinars presented by top speakers! Recently, they announced a new webinar with Gregory Kontos, scheduled for June 21st!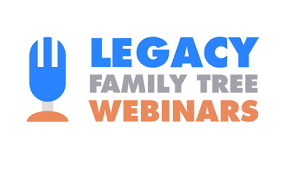 The webinar is titled "Greece's Top 5 Types of Genealogy Records". A catchy title, yes, but the truth is that with all the information that is becoming available online, we really need an organized and concise vivid presentation of accurate knowledge… As Greek genealogy is quite challenging, some solid educational basis is necessary if we wish to overcome difficulties and advance the field!
Time flies and if you do not want to miss this upcoming webinar, why don't you register now for free? Last year's webinar with Gregory as well as all of Legacy's webinars are available in the Legacy Webinar library! To access the library and view recorded webinars, you only need to join Legacy for a small fee.