By Alexandra Kiritsy
Geia sas, everyone! We are very excited to bring you another article about life in Greek villages around the turn of the century. This week's piece takes us to Asia Minor, where a man by the name of Theodoros Kalatzoglou once lived in a village called Palaia Fokaia. As a young man, Theodoros kept a diary of his life and recorded the events and happenings of his early years. Theodoros's grandson, Ted, preserved his pappou's diary together with the invaluable family history it contains, ranging from Theodoros's daring adventures with his friend, Kyriakos, to the harsh reality of how death and sickness struck his loved ones. Indeed, his diary entries highlight the true dynamic of human life, both its ups and its downs as well as everything in between. In my opinion, Theodoros is a wonderful storyteller, who conveys both his experiences and emotions so brilliantly. In short, his diary serves as an incredible account of the world around him, but also as a lovely memory of his own life. As I touched on last week, we are very fortunate to have these opportunities to imagine these distant moments in time through the eyes of our Greek ancestors. Their stories provide us with the ultimate gift of insight and understanding, and, in turn, we ensure that they are never forgotten to time.
The following excerpt was written by Theodoros between 1900 and 1901, when he was roughly fourteen years old.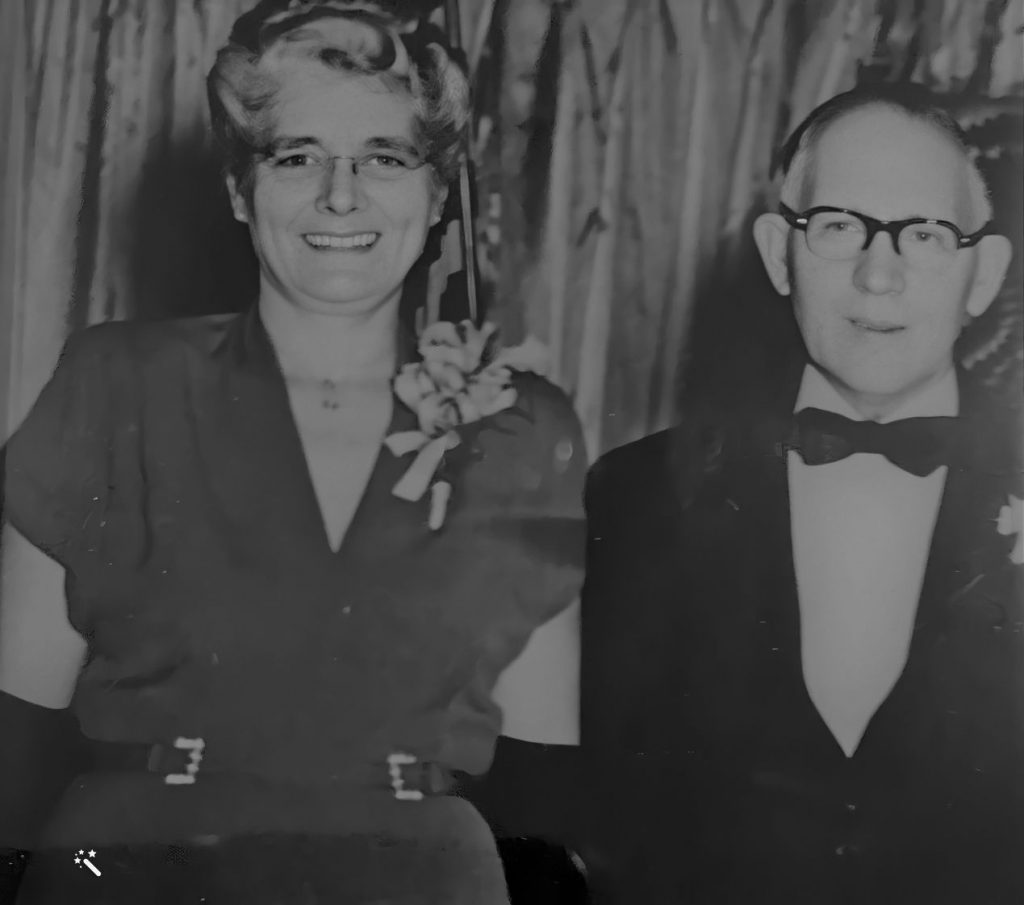 "I was born in Palaia Fokaia, Asia Minor on March 24th 1887 to a well-endowed father of the Kalaitzoglou family and a gentle and virtuous mother of the Ma[.]lamatos family. At the same time, I also had five brothers and three sisters of whom I was the youngest. When I became 9 years old, my father brought me to the then headmaster of the Civil School, Mr. Ioannis Nafpliotis, stating that he wanted me to learn only math and not stories and songs, as was usual in our schools. So, when I got into school, right away, among all the kinds of school knowledge, my interest leaned towards geography and the not-at-all useless technology. Therefore, I was irritating my father everyday, when he would ask me about a bill of our works at the salt marsh. And a dream was always troubling me: to travel. But never would I plan where to go. I would always say, "if only I had some 20 liras, I would not stay here for another hour." But I would comfort myself by thinking "I am still young; till I grow up, I will have raised the desired amount."
In the winter, I used to go to school, while in the spring I would visit our vineyards and our salt marsh. After my fourth school year, they started teaching us Turkish as well. From my six brothers, the oldest one, called Antonis, happened to be a hunter. After watching him sometimes, like a hunting dog I eventually fell in love with hunting, but since my age did not permit it, I was dealing with my passion by being surrounded by hunting shooting-sacks and other hunting equipment. Also, the impatience of my heart was smoothened by our pretty and agile hunting dog, Sappho, which, after being trained by me since she was young, was just like a human, without tongue.
And I also had an inclination towards fishing. Whole nights I was spending on boats, sometimes fishing with fishnet, sometimes with mussel-baits. Although I was very unlucky in these, extremely moderate as I was, one night happened the following remarkable incident. It was February 13th 1900, the first year after my graduation from school, and I was at a place called Vari, where we had a field, with a friend of mine called Kyriakos Filippou, when after night fell and while we were having dinner together, we started talking about fish: "Theodore," he said, "tonight the moon is up until dawn; so it's the night, tonight! Let's sleep early so that we wake up at daybreak." So we slept, after eating some unleavened pancakes with a bit of molasses. From our concern not to fall into deep sleep, we could not sleep for a long time. But finally when Morpheus visited us, we closed our eyes and fell asleep. But while I was in sweet sleep, I heard my friend telling me: "Hey, Theodore, wake up or noon will come." I woke up immediately, dressed up and went outside. I looked left and right, trying to see something in the sky, but deep darkness was everywhere. Only in the east was a crack of light, and I noted that was the predawn. "So, quickly Kyriako," I said, "put the round fishing-net in the […]" –note that we had no clock. I wore a gun from the days of my grandfather around my back and held a bat on my hand. I took some bread and some raisins in my pocket, and we departed. "So where shall we go, Kyriako?"; "Let's go to Tsanakia," he says, "but Tsanakia is far, it will take an hour; but we'll go; com' on." So when we reached Laspi a lightning flashed and a thunder was heard and drops of water starting falling. So our trip to Tsanakia was called off, and we had to fish at Alexandroglou's. But the rain started pouring heavily and a northerly cold wind started blowing. "So, Kyriako, where are we going until rain passes?"; "To Souveli cave." But the entrance of the cave was facing the north and all the rain was coming inside, so it wouldn't do as a refuge.
In the middle of the Laspi Bay Pallas's boat was anchored. We ran right away to get inside; but the water, being deep and muddy, until we reached the boat, we had got wet up to the thighs. Getting inside, I went directly to squeeze myself under the prow, while my friend went under the stern. But, gosh! When I sat, I found myself in a bath up to my belly and due to the heavy cold, I felt dizzy and losing my strength. At the same time, I felt an arm pushing me. It was my friend who, not being able to find a spot in the stern, was coming squeezing himself close to me. He talked to me, but as I could not answer, he thought I had fallen asleep and pushed me with his hand. As again, he got no response, and his foot squished in the water. He realized what was going on and started rubbing me with his fingers all over my body until I started to regain consciousness. I told him we should get back home, but the rain would not stop. So we rushed outside, getting wet to the bone, and we got ashore. Walking slow, because of the gloomy darkness, we suddenly heard the fierce voice of a […] echoing. Not even 5 minutes had passed, when we panicked, our feet froze, and we could not make a single footstep. As we were walking back home, there was a deep pit full of water in the middle of the road. They had removed the soil in order to use it for constructions, but as we didn't see it while walking, all of Kyriakos fell inside! I took him out, almost fainted from his fear and from the cold. We kept walking slowly leaning upon each other, and we finally arrived home. Still, not a single sign of sunrise could be seen. After we boiled some sage and drank some, we fell asleep again; and when we woke up, we saw the digging workers eating their breakfast. We therefore concluded that when we had woken up, it was around 9 and not dawn as we had thought.
Another funny story, though normal, happened to me when I was young: child love. Something sweeter than anything else in this world; and something leading people to disaster sometimes, sometimes to happiness. But what can a 13-year-old boy, just like a 12-year-old girl, understand and do, but […]. The start of all this was the following: one day me and my nephew, Christos, were playing at Dim. Stylianopoulos's, my brother-in-law's garden. In the nearby located garden and house of Har. Kyriakou, two girls were sitting on the mill. Thanks to their white dresses, worn in those times, and their beauty, they looked like two Nereids sitting on the rocks; and with their sweet and charming eyes, they were watching us playing with glassies in the garden. Suddenly, as I had bent over for the game, an orange hit my back. Turning back to see who threw it on me, I saw the younger girl, called Maria, who, looking at me and laughing said, "Not even a good morning, Theodore? There's no need to be so snooty." "Oh, good morning, Maria and Anastasia (she was the older one). I hadn't noticed you. How are you doing?" Their eyes expressed sympathy and sweetness to me, and I felt a veil covering my heart, urging me always to remember something and to be constantly eager. And that creature was adorable, Maria Koronaiou. So, since then, there has not been a day that we don't meet. She – by the mill, me – in the garden, and we exchange words full of sweetness and love (though childish). Also, Christos could not but fall by the charms of Anastasia Giavasoglou, and so we became fellows and lovers. And they would boast that two co-mothers-in-law were loved by two, uncle -that was me- and nephew -that was Christos. Our love swelled when I started gardening our garden, and she happened to be by the mill. For an entire year this pain of the heart lasted, and it would last more if I was not trapped in Dimosthenis's shop."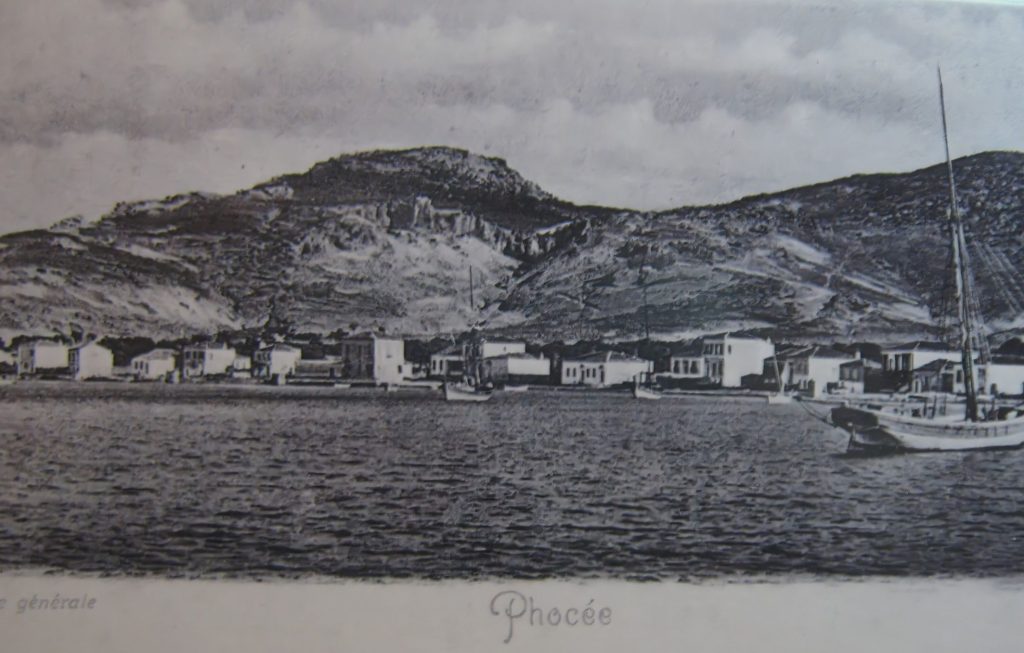 The following excerpts are taken from later in Theodoros's diary, and they underscore the true dynamics of life from the pleasant, happy, and funny memories to the sad, heart-wrenching ones.
"1904, April 20th: I went to St. Ioannis of Kasoura. My health is better.
1904, May 9th: Galinos left to Smyrna. The weather is pleasant. My work, thank God, is pleasant.
1904, May 12th: Chickenpox appeared. Many young children died.
1904, May 18th: The feast for Holy Trinity came with lots of drunks.
1904, May 22nd: I went to Vari and at dawn I went out to hunt rabbits. I shot a partridge but didn't kill it.
1904, May 26th: The weather is pleasant with a few northerly winds. My mother came.
1904, April 20th: I went to St. Ioannis of Kasoura. My health is better.
1904, May 9th: Galinos left to Smyrna. The weather is pleasant. My work, thank God, is pleasant.
1904, May 12th: Chickenpox appeared. Many young children died.
1904, May 18th: The feast for Holy Trinity came with lots of drunks.
1904, May 22nd: I went to Vari and at dawn I went out to hunt rabbits. I shot a partridge but didn't kill it.
1904, May 26th: The weather is pleasant with a few northerly winds. My mother came.
1904, October 11th: My mother's chronic bronchitis worsened. Mother shows bad omens. We had to take her to receive holy communion. Every one, young and old, around her bed, with agitated looks, crying, we were looking at her, while the doctors, with their supreme experience, exercising several hopeless experiments. Oh, what a miracle! One hour after receiving holy communion, she was in peaceful sleep, something that brought courage and hope to all of us.
1905, June 26th: Our mother's health is very bad. She is suffering from distress and a strong cough. On Saturday night, I went out, but my heart broke, seeing my mother suffering so much.
1906, May 7th: What dream did I have that night? I was very frightened seeing my mother removing a tooth from me.
1906, May 8th: The dream's meaning was revealed in two ways. A pole broke and the horse broke the rope and I was chasing it up to Kale-Tag.
1906, June 21st: At night, I passed by Olga's house and by ours, and after saying goodbye to everyone, with a tearful heart, I left to Fokaia.
1906, June 22nd: I woke up very early in the morning, I carefully tidied my clothes and then my work suit, but my heart is crying.
1906, June 24th: Great sadness has conquered me. I wander around alone in the streets of Smyrna.
1906, July 30th: Nikos Kiachagias was kidnapped by thieves. After they got 450 liras as ransom, they let him go. My heart is devastated, because of Tilkis Omeris's slanders about Lazios Chafous's son. But soon the truth was revealed, and it always prevails.
1906, September 17th: All of a sudden, I learned about my niece's, Maria's, death. Right away I woke up. I bestrode Dimosthenis's horse. I went to kiss the dead body. I cried a lot on my way back. Galinos departed to Smyrna."
Thank you for reading!
Note: The diary was provided to Gregory Kontos by Theodore Kalatzoglou's grandson, Theodore (Ted) Batlas. We are indebted to Ted for preserving this family history treasure and for being more than willing to share the diary, as well as family photos!
Share your story or consider making a donation by clicking here, and make your yiayia proud!