Look for your
Greek
ancestors
Research Services
We are here to help you with your family history research! Contact us to discuss your case and get a research plan.
Help with documents
Is it all Greek to you? Do you need help reading old documents? Let us know how we can help!
Free Consultations
Every weekend, Greek Ancestry provides free Greek genealogy consultations with Gregory Kontos! Book yours now!
Latest News & Upcoming Events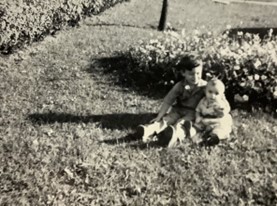 By George Zimmar Memory is the diary that we all carry about with us Oscar Wilde A visit to my Uncle Tom Zoumaras's store involved a series of transit switches from the southeast side of Chicago to the northwest section of the city. We would walk from Drexel...
read more
Greek Genealogy Consultation
Genealogy consultation – USA (EST)
29 May 2021 – 10:00 AM (30 minutes).   More Details
Greek Genealogy Consultation
Genealogy consultation – USA (EST)
29 May 2021 – 11:00 AM (30 minutes).  More Details
Greek Genealogy Consultation
Genealogy consultation – AUSTRALIA (Sydney time)
29 May 2021 – 08:00 AM (30 minutes).  More Details