Look for your
Greek
ancestors
Research Services
We are here to help you with your family history research! Contact us to discuss your case and get a research plan.
Help with documents
Is it all Greek to you? Do you need help reading old documents? Let us know how we can help!
Free Consultations
Every weekend, Greek Ancestry provides free Greek genealogy consultations with Gregory Kontos! Book yours now!
Latest News & Upcoming Events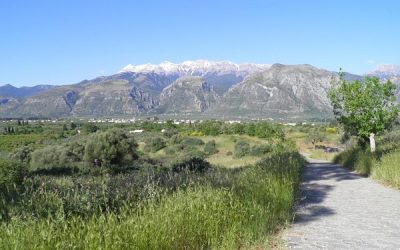 By Carol Kostakos Petranek As 13 and 28 year olds respectively, Paula Antonakos-Boswell and Diane Gotses Jackson dove into family history research with youthful enthusiasm. "I was the kid who sat at the table with the grownups listening to their stories and writing...
read more
Greek Genealogy Consultation
Genealogy consultation – USA (EST)
29 May 2021 – 10:00 AM (30 minutes).   More Details
Greek Genealogy Consultation
Genealogy consultation – USA (EST)
29 May 2021 – 11:00 AM (30 minutes).  More Details
Greek Genealogy Consultation
Genealogy consultation – AUSTRALIA (Sydney time)
29 May 2021 – 08:00 AM (30 minutes).  More Details